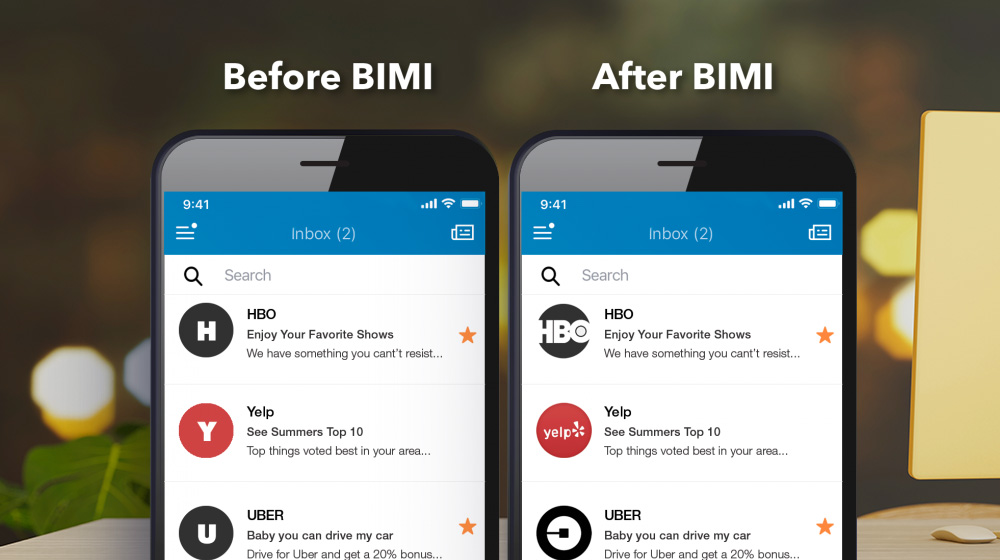 BIMI (Brand Indicators for Message Identification) is an email verification measure that has recently been built onto the DMARC framework. As the name suggests, BIMI brands messages with an organization's logo so that the recipient knows where the message has come from straight away. Not only is this a good branding exercise, but an added layer of email verification, too.

BIMI is similar to Twitter's blue tick verification, except you don't need celebrity status to add BIMI to your emails. Where Twitter uses a blue tick to verify that a well-known person or organization is who they say they are, BIMI uses a picture of their face or logo.

Benefits of BIMI
Branding: Marketers love finding new ways to get their branding in front of an audience and this is another free way that can be accomplished.
Trust: Your branded emails are immediately recognizable to your audience, increasing their trust level in the email, and brand.
Engagement: Trustworthy emails are more likely to be opened so making them instantly identifiable can boost engagement.
Security: BIMI adds a layer of authentication on top of DMARC, making your domain less likely to be the target of spoofing attacks.
BIMI is easy to set up and is an appealing feature to add to email sends. While major security threats are handled by DMARC, BIMI adds a verification method that is visible to the person receiving the email. In addition, it reaffirms a brand's logo in customers' minds.