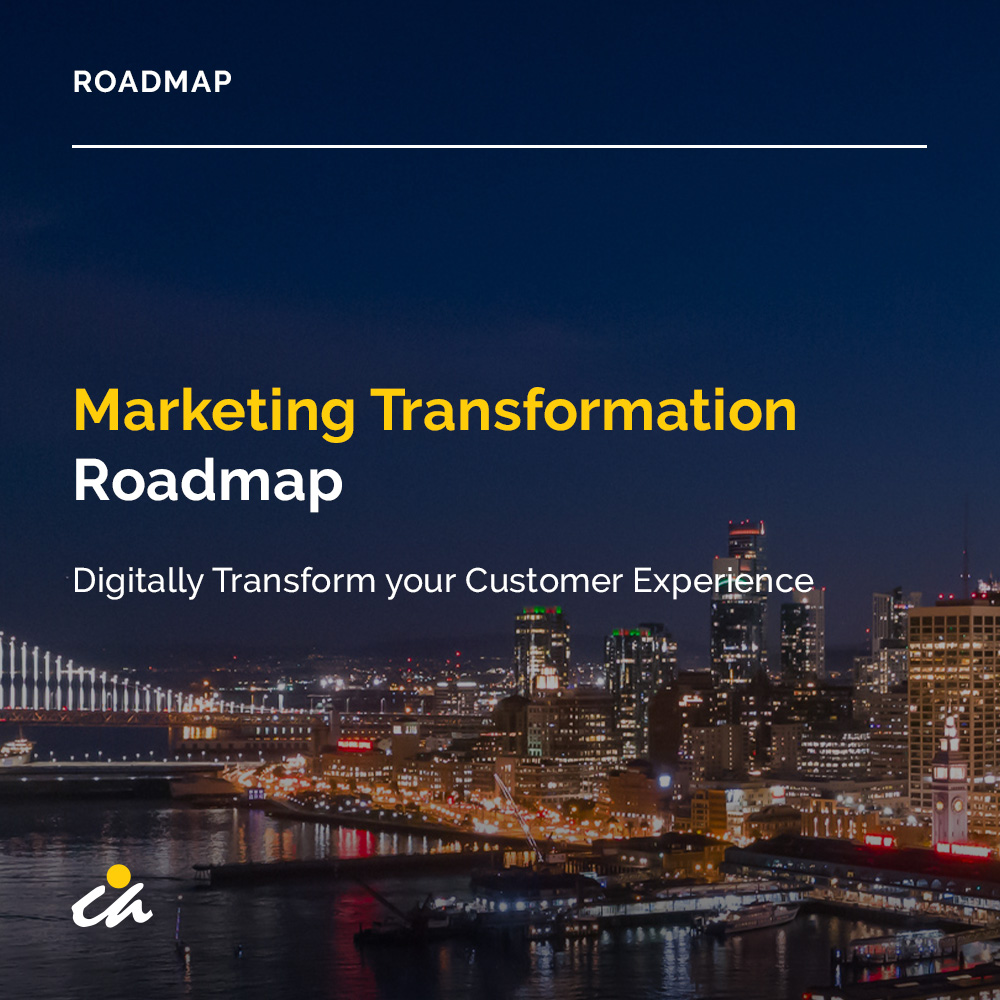 A marketing leadership plan for digital transformation
To deliver continual growth in today's digital age organizations need to rethink how they market and sell, while providing unique, memorable customer experiences. However, according to a recent McKinsey survey, less than 50% of executives feel that they have the right technology tools or the required skills to drive change in marketing.
Many digital agencies, IT integrators, and management consultancies offer a range of digital-focused marketing services, but few have established a track record and capabilities for leading successful digital marketing and sales transformations, delivering sustainable value. We've worked with hundreds of large organizations across sectors, helping them become more data-driven in their marketing and sales.
This document is one example of a high-level Marketing Transformation Roadmap to help you understand the overall process, frameworks used, the issues we address, and an example of a joint working model. Ultimately each transformation process is tailored to enable each organization to meet its business goals, including revenue growth, cost reduction, and risk mitigation.
This marketing transformation roadmap offers examples of:
A business goal-driven roadmap, aligning underlying people, processes, and tools, for an organization looking to become more data-driven through sales and marketing automation technology
A set of specific considerations to assure the organization's success during its business transformation process
An overview of a change management and governance structure needed to ensure successful transformation