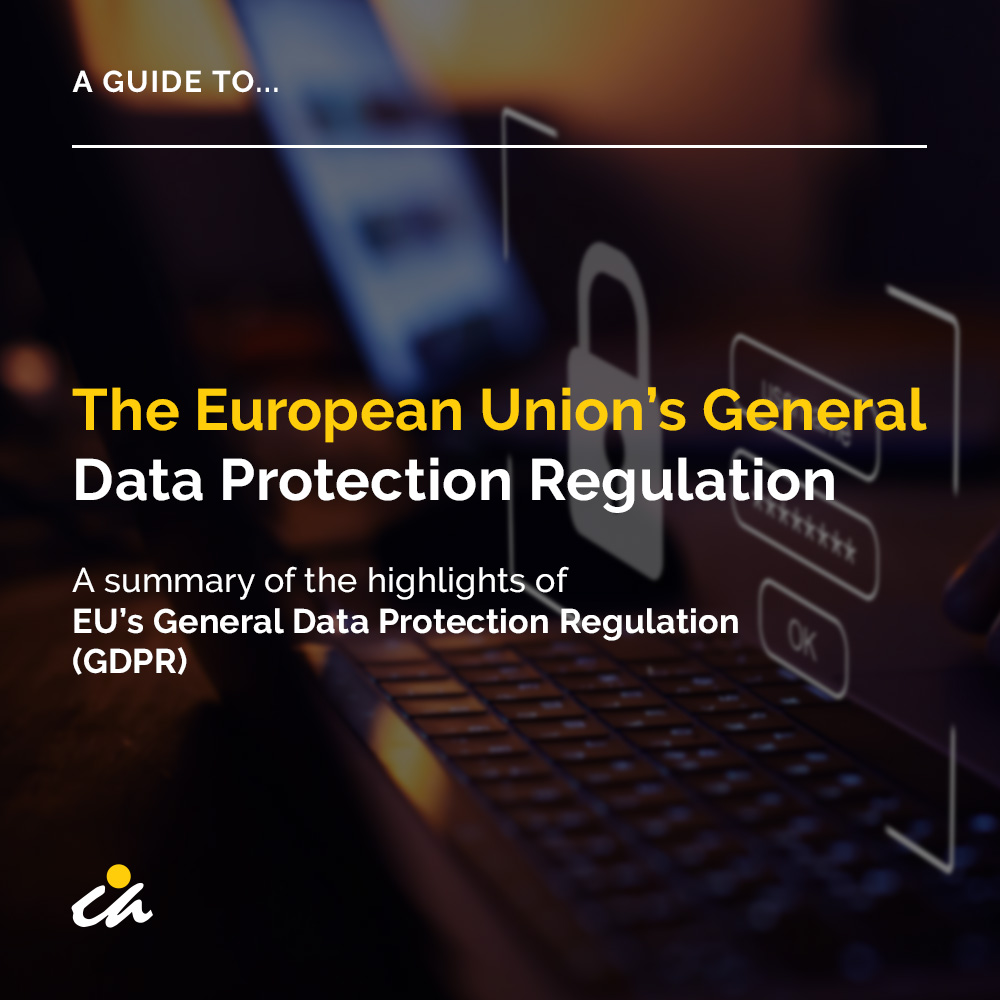 A guide to get you ready for EU's new data protection regulations
Ever since the European Commission first proposed a change in the data protection framework back in 2012, this legislation has attracted a huge amount of attention. After over four years of discussion, the new EU data protection framework has finally been approved and adopted. It takes the form of a Regulation – the General Data Protection Regulation (GDPR). The GDPR will replace the current E-Privacy Directive and will be directly applicable in all EU Member States without the need for implementing national legislation. This marks a milestone in data protection law in the EU and offers a clear framework for organizations to prepare themselves.
Couch & Associates has prepared an overview of the list of changes that the new regulation requires*. If you want to continue the conversation or have questions about your own organization's compliance, please reach out to us at hello@couch-associates.com.
In this guide you will get an understanding of:
What the GDPR is and deadlines you need to be aware of;
An overview of the articles from the GDPR;
The steps you should take to prepare.
*This is not our interpretation of the new regulations nor is it a set of instructions on what has to be done in order to ensure your organization is compliant. Every organization has its own set of challenges to ensure compliance with the law. This is a only summary of the changes requested by the regulation and contains extracts of the document that is publicly available. Should you wish to refer to the original regulation, you can do so by visiting this page.