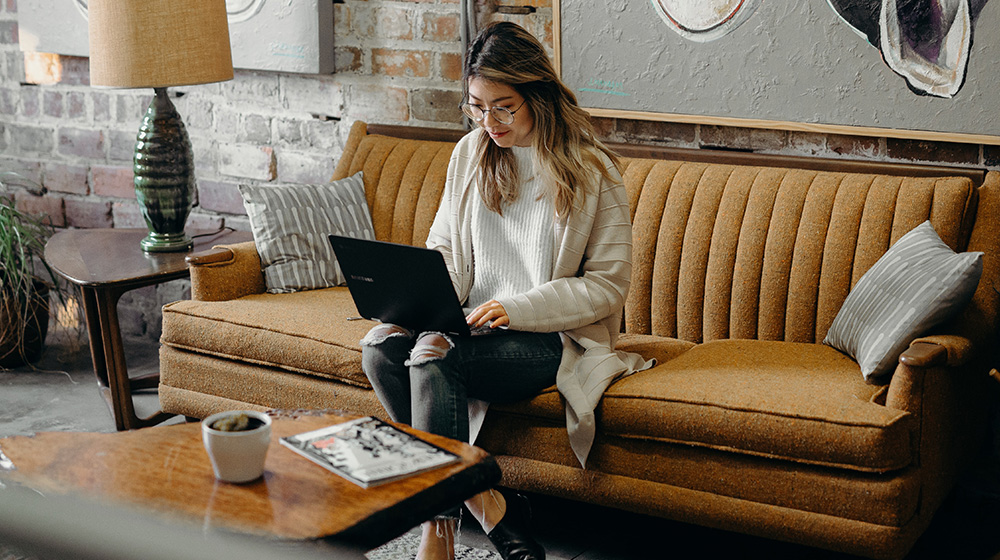 What makes a good business blog?  What should you keep in mind when writing a business blog?  How do you defend your brand in the blogosphere and start your own blog?
After you've picked your blog topic and strategy, determine what you want to do next. Utilize your business blog to show prospects and customers that you understand their business needs.  Focus on industry issues or trends, newsworthy items and use concrete examples to build trust with your readers.  Your goal is to show that you (as a business) are knowledgeable about your topic.
Every time you post a new entry, you are creating a public web page easily searchable by Google.  According to Debbie Weil, "Everybody has an online identity whether they know it or not, and a blog is the single best way to control it. You're going to be Googled.  No one hires anyone or buys anything these days without going online first and doing research."
We've outlined 10 effective business blogging tips to help maximize your online identity, demonstrate your credentials, and draw people into your online conversation about your business:
1)    Think like your readers – Determine what you want your business blog to achieve and who the readers will be.  Think about who your audience will be and what value your blog can provide to them. Think like a prospect or customer, not a blogger or professional in your field.  Try to write unique content to establish your company as a thought leader. Your business blog should show that you are knowledgeable about topics related to your industry.
2)    Write in a conversational tone – Effective business blogs have a viewpoint and a voice.  Think of your business blog as an extension of your professional voice. Make your blog interesting and relevant to readers.  Avoid business or technical jargon, passive tense and long sentences. Writing a professional blog post with simple language will demonstrate your corporate personality.
3)    Write for the web –Use white space and visual markers for easy reading.  Include sub-heads, bullets, short paragraphs and graphics to make your copy more digestible.  Use the "continue reading" feature, so that your post does not appear too long. Use keywords or phrases in your blog posts.  Key words will catch search engines' attention and possibly rank your blog site higher.
4)    Title your posts with care – Make your readers want to read your blog post.  The title of a blog post is usually a reader's first impression of your content.  If they are not captivated by your title, then why would they choose to read your post?  Use actionable, concise keywords and ensure your title reflects your copy. Grab your readers' attention!
5)    Provide value –Look through your email or check with your sales and support teams to generate a list of common customer questions.  Use those questions to write blog posts that help answer customer questions. Avoid using your business blog as an extended advertisement for your company.
6)    Use effective calls-to-action and internal links – Use calls-to-action and internal links as frequently as possible in your posts.  A good business blog should move readers to a next step.  Try to link readers to related material such as white papers or case studies or relevant pages on your corporate website.  Suggest your readers to comment or connect on Twitter, Facebook and your company LinkedIn page.  The goal is to keep your readers on your sites as long as possible.  Open links to other content in different windows so readers can easily find their way back to your blog site.
7)    Use the 10 minute rule – Good blog posts are between 400 – 1,000 words. If your business blog is over 1,000 words consider breaking it up into two parts.  Having someone's undivided attention – even for a few minutes is an opportunity that should not be wasted. A good rule of thumb is that your blog posts should take no longer than ten minutes to read.  Remember, blog posts should not look like short white papers or regurgitated press releases.
8)    Review and edit before you publish – Get a second opinion about your business blog before you publish.  Review your posts for typos and repetitiveness. The more informal your blog looks, the less professional your company will appear.
9)    Use images – Include an image to add to your content and capture your readers' attention.  Ensure the image coincides with your copy.  Adjust the quality and file formats to optimize your image for the web. Keep the file name descriptive but in lowercase.  Use alt tags with a description for screen readers.
10)   Post a new entry at least once a week – Create an editorial plan for the customer personas you are trying to engage with and create a new post at least once a week.  Each new post or entry is its own webpage.  Writing frequently will increase the chances that search engines will bring traffic to your blogs. If your blog site and copy is outdated, it presents a poor reflection of your company.
Encourage readers to participate in discussions to increase readers' involvement.  Blog posts with comments underneath signals that your business is ready and willing to listen to others.  Treat your readers like your customers.  Respond to every comment, enforce a comment policy and encourage readers to participate in your blog discussions to increase reader involvement.
Remember, your business blog should be easy to read and capture your audience's attention. Writing effective business blogs can create dedicated readers and customers along with proving authority and thought-leadershaip in your industry. For more information on business blogging best practices and blogging mistakes to avoid, download our free whitepaper.
Think about your favourite business blogs.  What types of content did the writer use to draw you in?  Think about how you could incorporate those techniques into your next business blog.