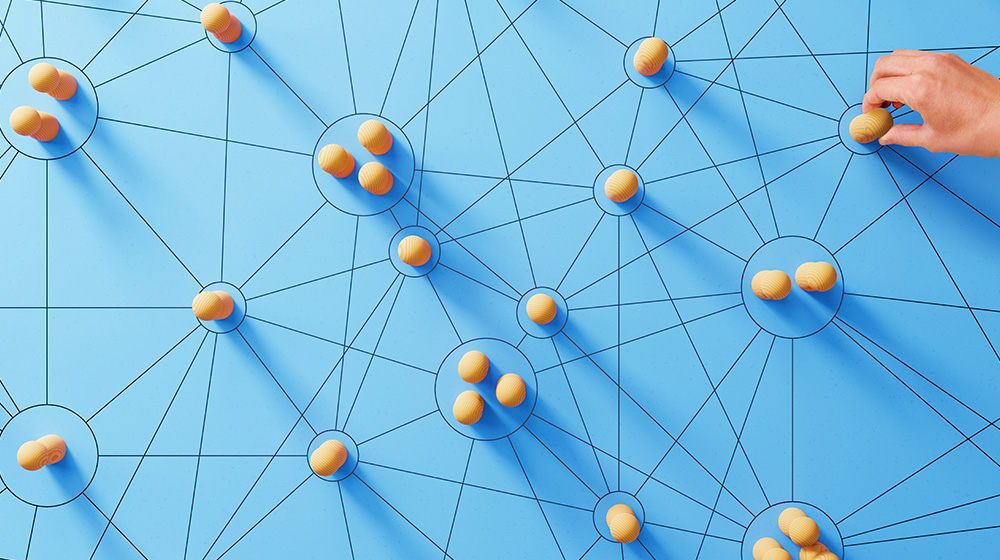 A company's marketing technology (martech) stack includes all technologies used to assist the marketing and sales teams. That is your CRM tools, social media channels, marketing automation platforms and many more. According to Scott Brinker, creator of the ever-expanding Marketing Technology Landscape Supergraphic, the average company owns a massive 91 pieces of martech, but that number is not entirely relevant. What is more important is that the software is functional, well-integrated and that each element of the stack provides a solution to a challenge faced. No two companies should share a tech stack as they don't have identical challenges, therefore they don't need identical solutions.
Evaluate your situation
Best practice is to regularly and continuously monitor your martech-stack and its performance. This is easier said than done but it does save you from doing an extensive audit of your entire stack at once.
Business problems should drive the acquisition of your stack, so that each piece of technology will serve a specific purpose. A 'problem' does not always relate to something negative, it may be that you want to scale the business or achieve higher sales volumes. A common mistake companies make is building trophy walls of technology in order to fill a certain category that they feel should be filled, rather than focusing on the software required to improve operations. Identify the challenges that need addressing before searching for new tools.
Below is an example of common martech categories.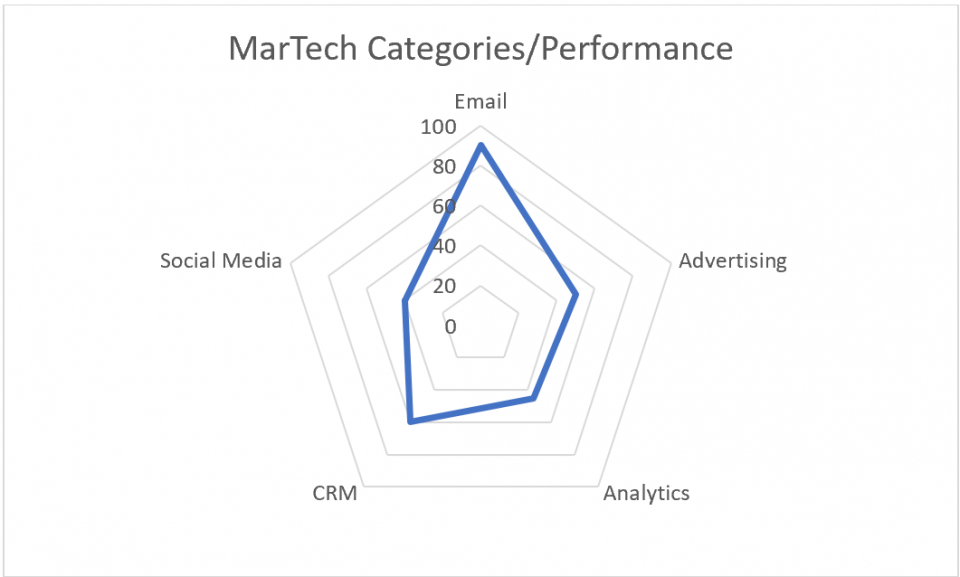 After identifying the areas requiring the most attention, you must evaluate the constraints you face in developing them. This will revolve around the budget and resources that are available. We don't all have the budget for TV adverts featuring celebrities to get our message across, so establish what your actual capabilities are before making a decision. Creating an effort-benefit ratio chart provides a clear illustration of the tasks that should be prioritized. Start with areas that require little effort or cost and ones that will require a substantial effort but where the benefits hold great value.
Evolving your stack 
When refining your stack, you need to identify surplus martech tools by iterating through the planning process for acquiring tools. Ask whether the problem that created the need still exists, does the value model still exist and is it still accurate. Go back to your constraints and see if there have been changes there that will allow you to improve your stack. Determine, for example, the number of actionable, reliable leads that were created by your lead-generation software over a 6-month period. Or whether you have accumulated tools that provide the same functionality and analyze which is most effective, eliminating the other.
Change management is important to consider when bringing in new technology. Employees must learn and adapt to new tools and there may be training and productivity costs to consider. If a new tool enters the market that provides the same functions as what you currently have and costs less, that could be a great find, but consider the ease of implementation before committing to the change.
Choosing the right tools to add your stack can be difficult, the landscape of technology is ever-evolving and it can be tricky to constantly keep on top of it. Attending conferences, webinars and other industry related events are a good way of doing this as you are made aware of new products being used in your field. Alternatively, the option of building your own technology, specific to your business needs has become far more achievable in recent years. After a larger initial investment, it can reduce subscription costs and be designed to accomplish exactly what is required.
The results speak for themselves 
We have adapted to the technology that we know, somewhat limiting what it can accomplish. Instead we should be challenging that technology because we want to do something that it is not enabling us to do. Once we do this, we let technology expand our capabilities. The goal with this exercise is to expand those capabilities as far as possible.
If your martech-stack is not something your business has been regularly evaluating, then it can seem like a daunting task that will involve too much effort to be worth tackling. This attitude would change if you could foresee the benefit that the process will create. These include:
Reduced operating costs as you streamline your technology
More cohesiveness and understanding between employees and departments
Improved messaging and timing of messages to your prospects and customers
Enhanced communication and contact management between technologies
Better data hygiene and deliverability
Increased customer collaboration
As you go through the process and elements of your stack are improved upon, you will begin to see a more balanced, high-functioning system, illustrated below.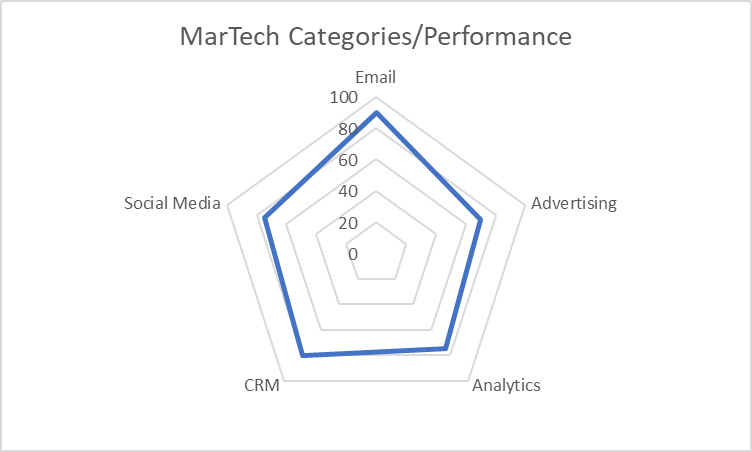 After the initial update, each category will be in a better state, from here it is easier to gradually move the elements towards the 100% mark, knowing that none of them are negatively impacting the business.
Revamping your martech stack is by no means an easy task but it is certainly a worthwhile one. Once you break down the initial resistance to tackle the task, you will find a natural flow to the process. Once completed, set a date for the next evaluation in 6-12 months' time, this will be a far less cumbersome task as there will be far fewer areas of focus. When buying new technology, analyze at that point the business area it is improving, the problem it is solving and whether it is replacing or syncing with other software in that category. Now is as good a time as any to identify what really is essential for running your marketing activities.