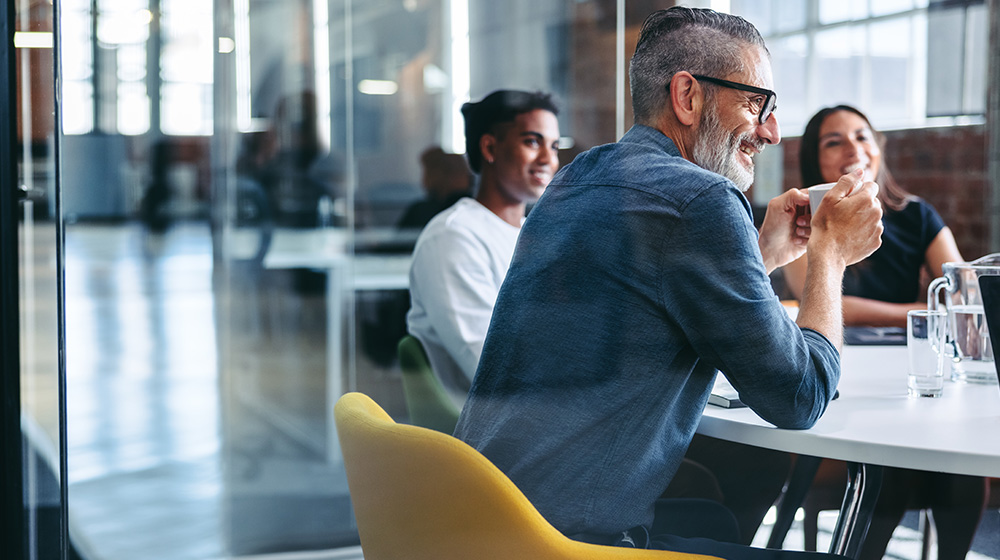 Originally posted on LinkedIn
Marketing online has made it more complex to engage with customers
Over the last 25 years the Internet has evolved into an exceptional medium for delivering targeted advertising, laying the way for today's commercial Web. Online marketing began with banner ads ('93), consumer Web-based e-mail ('96) also spawning unsolicited e-mails, then AdWords (2000), analytics ('05) and more. E-mail marketing allows organizations to get their message out, but it can be difficult to reach the right audience at the right time, not to mention finding out who they are or what their intention is.
As a marketing director during the mid-2000s at Alcatel, an international telecoms equipment vendor (now part of Nokia), working under our first CMO I spearheaded a company-wide, global marketing program. My campaign team would buy relevant Google AdWords to attract prospects to our company's website, and once there, we'd try to get them to leave their contact information so our sales reps could engage with them and try to generate business. Prospects would trade their details in exchange for getting answers to their questions, and getting help in finding the best solution to their company's needs.
As the Web has continued to developed, and competition has grown across sectors, there is greater availability and transparency in the information that companies put online to influence customers' decisions. Any prospect can now quickly gather varied information through different sources, allowing them to make decisions with little, if any, contact with sales reps, shifting market power to the customer.
While this is great for customers and the companies they choose, the challenge for most CMOs becomes:
How to effectively engage with every potential buyer and their advisors, so you can influence their decisions in a way that is discrete, yet adaptable to their level of interest.
Marketing automation helps organizations engage with each client in a unique, personalized way, at scale
Toronto-based software company, Eloqua (founded by trio Mark Organ, Steve Woods, Abe Wagner) established the marketing automation segment, helping resolve this conundrum by transforming outbound e-mail marketing capabilities into an interactive marketing hub, capable of engaging every user 1-on-1, in a personalized way. This is done by automating the execution of multi-channel campaigns according to each prospect's level of interest, using predefined business rules and triggers (this is now shifting to machine learning-based automation), while facilitating timely conversations, and collecting user-centric data across channels.
By adopting modern, user-centric, marketing automation platforms like Oracle Eloqua , Adobe Campaign, Salesforce Pardot or Marketo, organizations can benefit in ways including:
Managing, tracking and scoring millions of prospects in parallel, easily separating those with highest purchase intent from those that are "just browsing"
Growing demand for customer offers by delivering the right message to the right audience, in a nurtured way, increasing the chances to do business, at scales previously requiring thousands of client-facing staff
Generating a higher number of qualified marketing leads, leading to more potential sales opportunities and revenue
Enabling marketing and sales teams to learn more about customers and their preferences by capturing insights from their 'digital body language' and permission-based profile information
Making it easier to manage customer relationships by capturing, organizing and analyzing customer data using CRM and other business analytics tools
In short, organization that adopt marketing automation can reach more prospects, generate more qualified leads, driving more sales, while gaining a better, real-time understanding of their clients and prospects – all critical for business.
While compelling to CMOs, maximizing the value of marketing automation requires new ways of thinking and working.
Organizations must become more customer-centric to benefit from marketing automation
Like for many transformative technologies, realizing value with marketing automation requires CMOs and their C-suite counterparts to revisit and transform how they work.
Most of today's corporate marketing and sales functions are organized into siloed team structures, predating digital technology, where each is focused on performing a series of discrete tasks (e.g. creating new product messaging), measured with unique, corresponding KPIs (e.g. developing messages resonating with clients, meeting product release dates, etc.), before handing off deliverables to the next team (e.g. Web or direct sales channels), until reaching the customer.
In the new paradigm, marketing automation platforms are part of a unified system designed to create customer awareness, engagement, and drive purchases, spanning corporate functions – product marketing, marketing communications, Web and e-mail marketing, IT, sales forecasting, direct / indirect sales to name a few – but firmly centered on the customer.
For a traditional, siloed organization to fully benefit from a unified, customer-centric marketing and sales system, CMOs, along with their C-suite colleagues, need to change the way their organizations operate and how each team measures success. To be successful today they need to:
Establish a common, consolidated set of customer-centric business goals
Align each team's mandate to enhance collaboration, in pursuit of those goals
Redefine parts of existing marketing and sales roles, in line with the new, digital marketing and sales paradigms, including new skills training
Focus on the customer experience throughout their full life cycle: from discovery, to browsing, to purchasing, through to advocacy
Adopt a continuous, real-time and agile view for engaging with customers along all these stages
CMOs that are committed to transforming the way they serve customers in today's 24/7 online and increasingly global market, can be sure that customers will notice, rewarding them with their business.