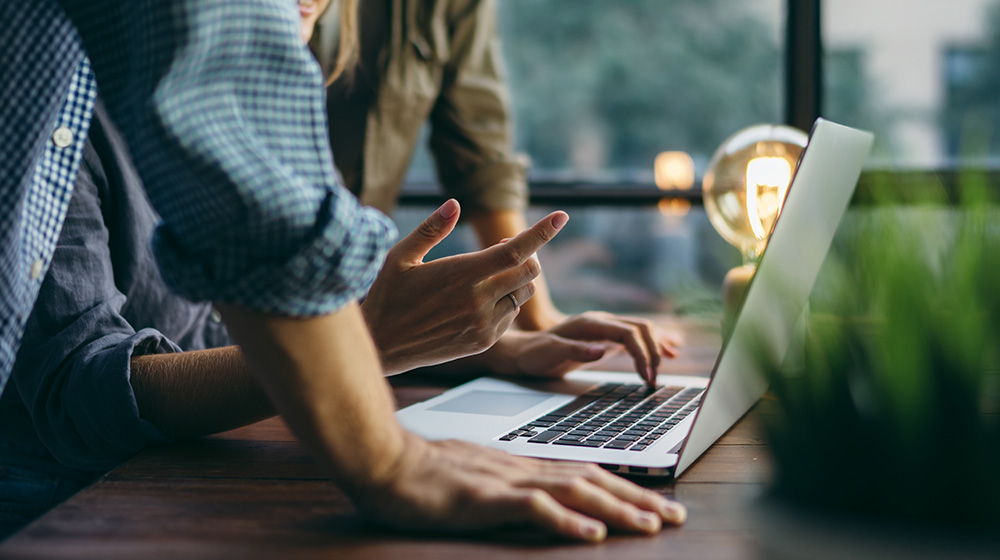 Better service and a better customer experience can contribute to greater customer loyalty. But how do you define a great customer experience?
At Couch & Associates, we define the customer experience (CX) as how customers perceive interactions with your company. This occurs every single time a customer comes in contact with your brand, whether it be in-store or online, each touch point, each interaction contributes to the customer experience. Steven Woods, Group Vice President and Software Development at Oracle, states that a great customer experience, is based on two things: understanding a buyer well enough to know what they are interested in and then delivering this message.
The customer experience should be a reflection of everything that makes up your brand – not just the products or services, but its attitudes, values and key differentiation. It's important to note that the experience you provide is a reflection of your entire business, not simply the point at which a customer makes a purchase. According to Harley Manning, Vice President of Customer Experience at Forrester Research, what we (Forrester Research) can now prove is that customer experience correlates to loyalty. Specifically, he argues, a customer experience correlates highly to willingness to consider for another purchase, willingness to recommend, and reluctance to switch to a different provider. In other words, Manning argues, if you want that next sale, if you want good word-of-mouth, and if you want to keep your customers, it's unlikely that anything else you do matters more than delivering a superior experience.
Today's consumers are more likely to choose a company that offers a superior and personalized customer experience. Personalization is becoming a mandatory component of the customer experience. Moving forward, marketers will need to understand, leverage and harness customer data to collect and create unique behavioural patterns and distribute targeted messaging.
We've outlined 10 important Customer Experience stats to keep in mind for the next half of 2013.
1)    According to a CEI Survey, 86% of buyers will pay more for a better customer experience.  But only 1% of customers feel that vendors consistently meet their expectations.  Source:  Customer Experience: Is it the Chicken or the Egg, Forbes
2)    40% of organizations cite 'complexity' as the greatest barrier to improving multichannel customer experience, overtaking 'organizational structure' since 2010.  Source: Econsultancy MultiChannel Customer Experience Report
3)    Only 37% of brands received good or excellent customer experience index scores this year.  64% of brands got a rating of "OK," "poor," or "very poor" from their customers.  Source: Forrester's Customer Experience Index, 2012
4)    89% of consumers began doing business with a competitor following a poor customer experience.  Source: RightNow Customer Experience Impact Report 2011
5)    Customer power has grown, as 73% of firms trust recommendations from friends and family, while only 19% trust direct mail Source: from Forrester's report "Consumer "Ad-itudes" Stay Strong,"  Forrester Research Blog
6)    86% of consumers will pay more for a better customer experience.  Source: RightNow Customer Experience Impact Report 2011
7)    Only 26% of companies have a well-developed strategy in place for improving the customer experience.  Source: Econsultancy MultiChannel Customer Experience Report
8)    When asked what were the key drivers for a customer to spend more with a company 40% said improvement in the overall customer experience, and 35% said provide quick access to information and make it easier for customers to answer questions. Source: Oracle Report: Why Customer Satisfaction is No Longer Good Enough
9)    Even in a negative economy, customer experience is a high priority for consumers. 60 per cent say they often or always pay more for a better experience. Source: Harris Interactive, Customer Experience Impact Report
10) About 13 per cent of dissatisfied customers tell more than 20 people. Source: White House Office of Consumer Affairs, Washington, DC)
Remember, every single customer experience counts.  The better the customer experience a company provides, the more likely their customers are to purchase again and to recommend your company to friends – and the less likely customers are to take their business to a competitor.  Differentiate your brand based on the experience you deliver to your customers, not on the products you sell. Start building relationships, and move beyond the mindset of simply thinking about customer experiences in a generic sense.  Start delivering different experiences for different customers.
As a marketer, what strategies are you putting in place to help support your company's customer centric culture? What level of attention are you giving to general customer feedback and the experience that takes place during typical customer interactions?
Sources:
2 Simple Steps to Improved Customer Loyalty – Erica Bell
http://www.business2community.com/loyalty-marketing/2-simple-steps-to-improved-customer-loyalty-0469801
Customer Experience: Is It the Chicken or Egg? – Christine Crandell, Contributor (Forbes)
http://www.forbes.com/sites/christinecrandell/2013/01/21/customer-experience-is-it-the-chicken-or-egg/
Customer Experience & Engagement Statistics – Econsultancy
http://econsultancy.com/ca/reports/customer-experience-statistics
Multichannel Customer Experience Report – Econsultancy
http://econsultancy.com/ca/reports/multichannel-customer-experience-report
The Importance of Customer Experience As A Metric – Christina Hammarberg
http://www.icmi.com/Resources/Articles/2012/November/The-Importance-of-Customer-Experience-As-A-Metric
25 Customer Service Statistics From 2012 To Help You In 2013 – Andy Hanselman (businesszone)
http://www.businesszone.co.uk/blogs/andyhanselman/compete-or-get-beat/25-customer-service-statistics-2012-help-you-2013
Are You 'Trick' Or 'Treating' Your Customers? Some Scary Customer Service Statistics For This Halloween – Andy Hanselman.com
http://www.andyhanselman.com/2012/10/31/some-scary-customer-service-statistics/
The importance of creating unique customer experiences – Kobus Meyburgh (BIZCommunity.com)
http://www.bizcommunity.com/Article/196/33/88635.html
You Are In the Customer Experience Business, Whether You Know It or Not – Harley Manning's Blog (Forrester)
http://blogs.forrester.com/harley_manning/12-08-28-you_are_in_the_customer_experience_business_whether_you_know_it_or_not
Why Customer Experience Is The Only Thing That Matters – Harley Manning (Fast Company)
http://www.fastcompany.com/3000350/why-customer-experience-only-thing-matters
2013's New Need-to-Know Online Customer Service Statistics – Tricia Morris
http://www.customerthink.com/blog/2013_s_new_need_to_know_online_customer_service_statistics
20 Important Customer Experience Stats for 2012 – Omar (fonolo)
http://fonolo.com/blog/2012/03/customer-experience-statistics-2012/
The Growing Importance of Customer Experience – Becca Ramble
http://www.visibletechnologies.com/blog/the-growing-importance-of-customer-experience/
Understanding Customer Experience – Adam Richardson – Harvard Business Review – HBR Blog Network
http://blogs.hbr.org/cs/2010/10/understanding_customer_experie.html
The Importance of the Customer Experience – Richard Samarasinghe – SpringBoard
Why Is It So Important To Have Customer Experience Today? – Ivana Taylor
http://blog.questionpro.com/2012/01/18/why-is-it-so-important-to-have-customer-experience-today/
The X-Factor: The Convergence of the Customer Experience and Web Experience Management – Steven Woods (Eloqua Blog)
http://blog.eloqua.com/the-x-factor-the-convergence-of-customer-experience-and-web-experience-management/?utm_source=feedburner&utm_medium=email&utm_campaign=Feed%3A+ItsAllAboutRevenue+%28It%27s+All+About+Revenue%29