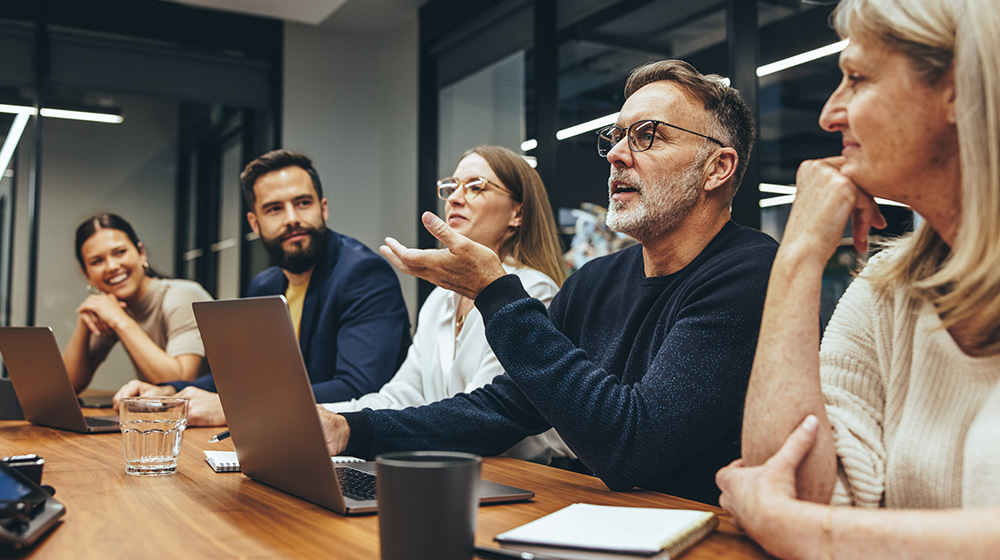 What is marketing automation?
Marketing automation (MA) is the use of technology to manage and automate the process of nurturing prospects based on their interests until they are ready to buy, then passing the most qualified leads over to sales. Marketing automation streamlines sales and marketing organizations by replacing high-touch, repetitive manual processes with automated solutions. Marketing automation solutions create sophisticated and engaging campaigns that automatically respond to prospect/customer behaviours and lifecycle segments. This technology typically works in connection with CRM systems like Salesforce, and is most effective when integrated with a comprehensive inbound marketing strategy. A simple analogy would be to think of marketing automation software as an all-in-one integrated solution (integrated marketing) for automating and managing marketing campaigns and processes. Marketing automation brings together all of your online marketing channels into one execution platform with centralized reporting and analytics (email, website analytics, web forms/landing pages, document downlads, webinars, etc.)  It if offered by software-as-a-service (SaaS) providers such as Eloqua, Marketo, Aprimo and HubSpot.
This technology has emerged as a new, cost-effective and efficient tool for B2B marketers wishing to manage the full lead lifecycle – a prospect's journey from the top to the very bottom of the sales pipeline, by providing scalable, personalized communications.  Marketers can now adapt their activities to new consumer habits and increase their power of their marketing campaigns by providing more personalized, more socially driven and integrated interactions with the use of marketing automation software.  Prospect and customer databases can be managed and segmented more effectively, promotions can be deployed in a more targeted and personalized fashion, leads can be tracked more closely, and results can be measured more accurately.
Marketing automation solutions can track detailed data of your site visitors, including who is accessing your site and what they are most interested in. It provides insights on enterprise visitors – those who disclose their identity and those who abandon your website. Marketing automation eases and simplifies the lead management process, making it easier to track the activities of leads and scoring these leads based on their interactions with your website. It helps marketers prioritize their leads, keeping the communication channels with the lead open, informing them when the prospect is "hot" and ready to be sent to the sales team.  In short, marketing automation enables marketers to see all their prospect's actions in a single, consolidated, integrated profile.
Marketing automation includes:
Lead nurturing
Lead scoring
Lead generation
Website monitoring
Email marketing
Landing page creation/optimization
Campaign testing
Marketing asset management
Data transformations
ROI/analytics
Marketing automation helps marketers focus their resources on the most valuable sales funnels while allowing them to control the cost of marketing initiatives according to real-world performance. It helps marketing teams design, deliver and track campaign and customer behavior, using analytics to predict outcomes.
The benefits of marketing automation include:
Automating campaign workflow and tailoring marketing campaigns;
Aligning sales and marketing with key information learned about the sales and buying cycle;
Easy integration with your CRM systems;
Systematic and regular contact with prospects and clients;
Accurately tracking the effectiveness of marketing activities such as campaigns, collateral, tradeshow or webinars against the sales pipeline;
Accessing sophisticated reporting and analytics;
Winning more deals and generating higher revenue per deal;
Reduced hours spent on tactical execution, allowing you to focusing on strategy and innovation; and
Increased business intelligence through integrating web activity analytics and response rates with your CRM system.
In order for marketing automation to work effectively, it requires change management within your organization. Systems between marketing and sales must be integrated, organizational relationships may need to be altered and ongoing executive expectations need to be continuously managed. It's also important to create a methodology that supports both process and execution in order to effectively measure what works and what doesn't.  Executing a marketing campaign without measuring or analyzing it, lacks intelligence to identify what criteria will lead to success.
Remember, marketing automation is not a silver bullet.  Alone it is a tool that is only effective as your marketing strategy and process.  The technology itself will not achieve anything if it is not intelligently configured and managed.  Incorporating marketing automation can be hard, as it takes time for marketers to learn and implement. Just because a company buys marketing automation software does not necessarily qualify them to use it. B2B marketers sometimes neglect to recognize this and start looking for results too early, reverting to old practices (sending email blasts and buying lists that don't work) instead of taking control of the buying process and increasing opportunities for ROI.
When implemented properly, marketing automation can optimize the entire marketing process, from campaign planning to execution and analysis. What do you think are the benefits of marketing automation?  Send us your thoughts.