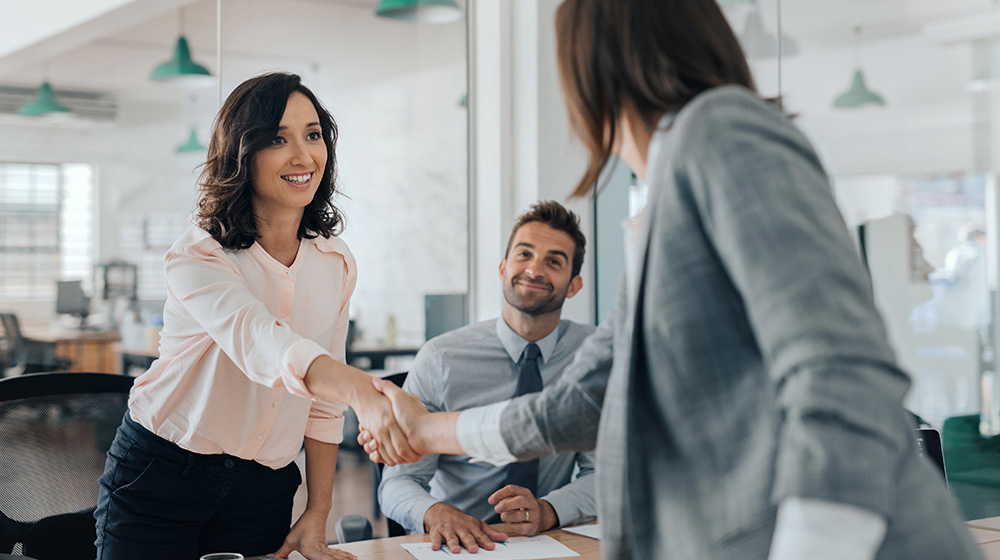 Demand generation is defined as the focus of targeted marketing programs to drive awareness and interest in a company's products and/or services.  The key ingredients of demand generation come from building and enduring relationships through continuing communications across multiple channels.  According to Jacob Grobbelaar owner of BroadVisions Marketing, demand generation is the practice of creating demand for an organization's products or services through marketing. The direct outcome he argues, is your audience is more likely to purchase your products or services.  Eloqua defines demand generation as the art and science of creating, nurturing, and managing buying interest in your products and services through campaign management, lead management, marketing analysis, and data management.
At Couch & Associates, we define demand generation as the process of building interest and driving potential customers to your sales pipeline, through a series of targeted messages and lead nurturing.  This process focuses on the period before a customer's first purchase and bridges the gap between marketing and sales teams in order to achieve their business goals.  As a marketer, you must map your strategies and tactics to prospects' needs, and nurture the prospect to the point where he/she is a serious buying contender.
Using demand generation, marketers can map out operational processes, match the right content and activities for each stage and determine a lead qualification process.  This process eliminates the guesswork and provides a framework for marketers to deliver the right content or information, at the right time, via the right mediums, in order to guide prospects through the sales cycle.
Demand generation cycles and processes start with the customer perspective.  The four (4) key areas that typically occur in demand generation sales cycles are to:
1)    Create brand awareness
2)    Drive interest
3)    Qualify leads
4)    Nurture leads
Traditional views call for demand generation to deliver a relevant and differentiated message to groups of prospects in order to build an on-going connection or relationship.  This systematic, progressive and continuous approach helps create a steady demand for your products and/or services.  But as customers have access to more online information, marketers must adopt a customer-centric approach, aligning themselves around a customer's specific needs and processes by following their digital body language.  Providing interesting content such as white papers, case studies, webinars, e-books, online videos, infographics, blogs and third-party content can engage buyers, establish trust and create demand. Simply put, the more you position your company as an expert, the more likely prospects will trust you when they are ready to make a purchase.
The five key principles of demand generation according to UBM TechWorld include:
1)    Knowing your audience
2)    Getting your audience involved
3)    Delivering value beyond your message
4)    Integrating marketing efforts with your target's workflow
5)    Measuring your results
Contrary to popular belief, demand generation is much more than simply filling the funnel with names of prospects, it addresses the needs of prospects in various buying stages through an integrated set of processes.  Demand generation requires a strategic framework tailored to your specific marketing and sales environment, and translates into a clearly defined approach to managing every aspect of a prospect and customer's life cycle.
At Couch & Associates, we use a buyer-centric approach to demand generation.  We map out strategies to a prospect's need and understand our buyers beyond basic demographic criteria in order to guide them through the entire buying process, from awareness to purchase.  To understand the interest level of our buyers, we take a more holistic view of how to take someone from a cold prospect to active brand loyalist, by examining their digital footprints.  We define a qualified pipeline as the point where a prospect qualifies him or herself with a genuine need and readiness to buy within a manageable timescale.  By creating a wider range of demand generation strategies that focus on the entire customer lifecycle, and continually optimizing marketing programs to hit growing revenue and growth goals, we provide our clients with the insight they need to ensure their funnel is full of leads most likely to convert.
Demand generation according to Charlie Born, requires changing what is in your buyer's mind, not what is in your marketing database.  Effective demand generation provides your customers with a compelling reason to engage with you and buy your product or service.  Remember, there is no end to demand generation.  As long as your business exists, you will need to create and foster demand for your products or services.
As a marketer, how do you define the main goals for demand generation?  What is your best approach to demand generation?
Sources:
Demand Generation vs. Lead Generation: Avoiding Becoming '1 of 3' – Charlie Born
http://revenueorchard.com/2012/09/12/demand-generation-vs-lead-generation-avoiding-becoming-1-of-3/
5 Ways to Start Transforming Your Customer Demand Generation Process – Christopher Brown (featured on B2C – Business to Community Community)
http://www.business2community.com/customer-experience/5-ways-to-start-transforming-your-customer-demand-generation-process-0423463
10 Goals for Every Demand Gen Professional – Laura Cross (featured on Eloqua's blog)
http://blog.eloqua.com/10-goals-for-every-demand-gen-professional/
The Grande Guide to Social Demand Generation – Eloqua
http://www.eloqua.com/grande/Grande_Guide_to_Social_Demand_Generation.html
Marketing Strategies: Demand Generation vs. Lead Generation by Jaco Grobbelaar (featured on Broadvision Marketing Blog)
http://info.broadvisionmarketing.com/blog/bid/265486/Marketing-Strategies-Demand-Generation-vs-Lead-Generation
Demand Generation vs. Inbound Marketing – Is There a Difference? By Chad Levitt (featured on HubSpot's blog)
http://blog.hubspot.com/blog/tabid/6307/bid/6097/Demand-Generation-vs-Inbound-Marketing-Is-There-a-Difference.aspx
Enterprise Inbound Marketing Process: Demand Generation by John McTigue (featured on B2C – Business 2 Community)
http://www.business2community.com/marketing/enterprise-inbound-marketing-process-demand-generation-0409073
4 Components of Successful Demand Generation Marketing – Maria Pergolino (featured on Marketo's blog)
http://blog.marketo.com/blog/2011/04/4-components-of-successful-demand-generation-marketing.html
Raab Guide to Demand Generation Systems: Selection Process – Raab Associates, Inc.
http://docs.cdn.marketo.com/Raab-Guide-Demand-Generation-Systems.pdf?url=/library/Raab-Guide-Demand-Generation-Systems.pdf
The Five Principles of Demand Generation – UMB TechWorld
http://www.slideshare.net/cync_marketing/the-5-principles-of-demand-generation