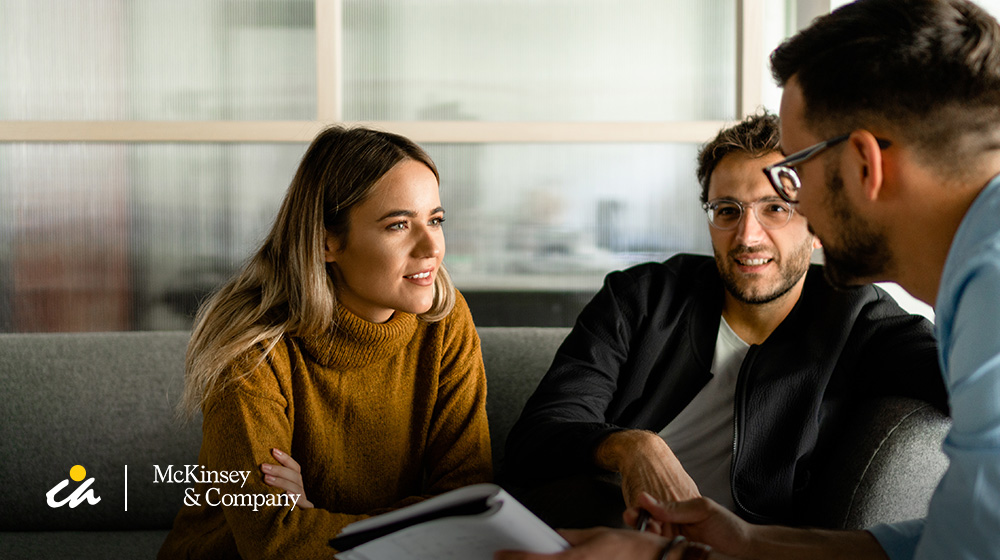 The idea of viewing initiatives by impact over a period of time allows organizations to plan smart, be more efficient in their operations, and map growth back to value creation. We have found one of the most effective ways of doing this is to use the McKinsey Horizon Model.
McKinsey consultant Steve Coley built the Horizon Model in 2009, to help organizations illustrate how to manage current performance while maximizing future opportunities for growth. At Couch & Associates we started using this model to help our customers assess potential opportunities for growth without neglecting performance in the present.
As Marketers, we are feeling increased pressure to map value back to initiatives and campaigns, the Horizon Model is a tool that helps:
Create and Earn Trust from the C-Suite – Value Creation
Reduce Operational Cost – Create Efficiency
Mitigate Risk to Growth – Stay Ahead of the Competition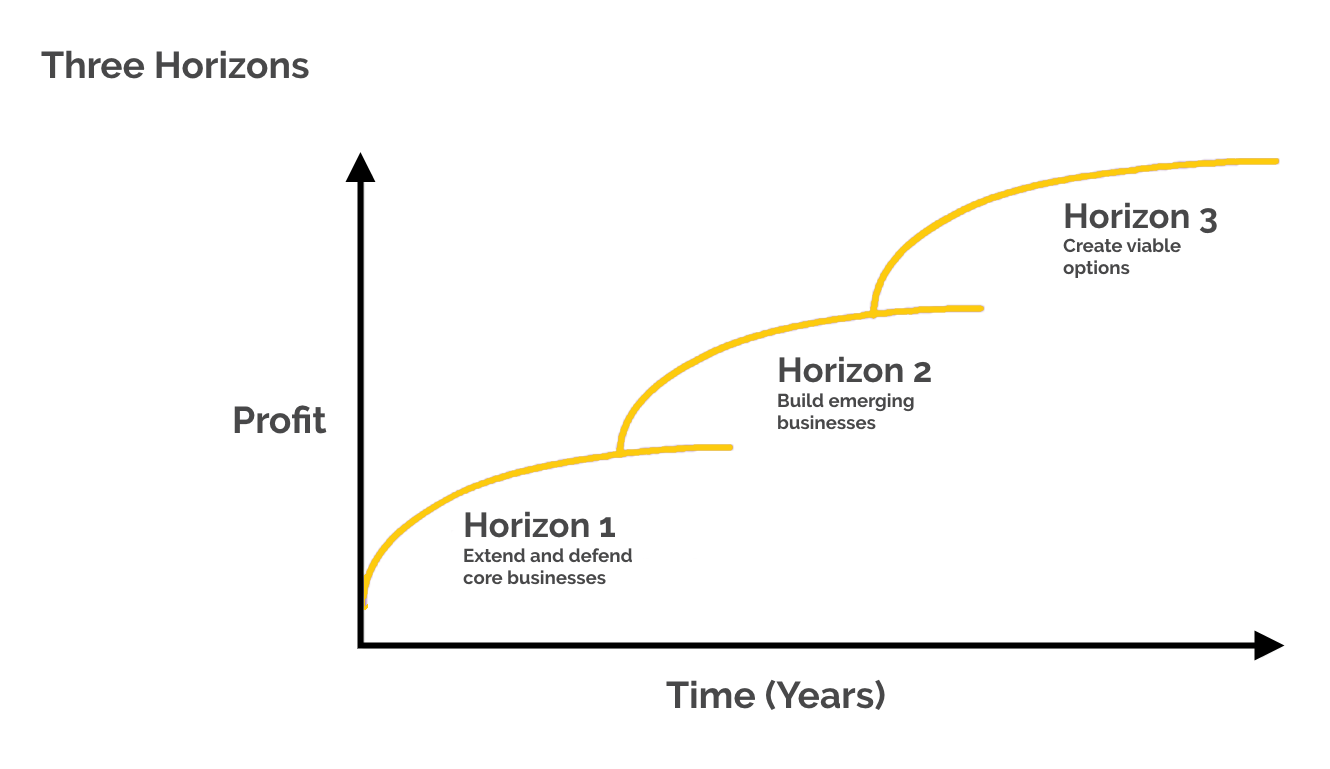 Couch & Associates adopted version of McKinsey's Horizon Model.
Applying the Horizon Model for Marketers
As marketing departments mature, they often are asked for more accountability from the C-Suite on the department's value. In order to increase the value of marketing to the C-Suite, Marketers must deeply understand how each campaign and initiative impacts the bottom line. Each program, campaign, technology and process should be well understood and documented, that is what defines the first Horizon, Core Marketing Function.
Innovation, partnership, cross-functional teams and culture support the second Horizon, Emerging Opportunity. Banks moving into virtual and augmented reality to lower capital costs and better the customer experience is a great example. Consumer Packaged Goods companies using proximity marketing to alert customers of health benefits before they purchase, encourages the health conscious customer to choose one product over the next. The value of the second Horizon is deeply connected to future growth.
Horizon three, Option Growth, are long term ideas that require intense collaboration, guts and foresight. The net result allows organizations to stay ahead of the competitive forces and plan for future growth.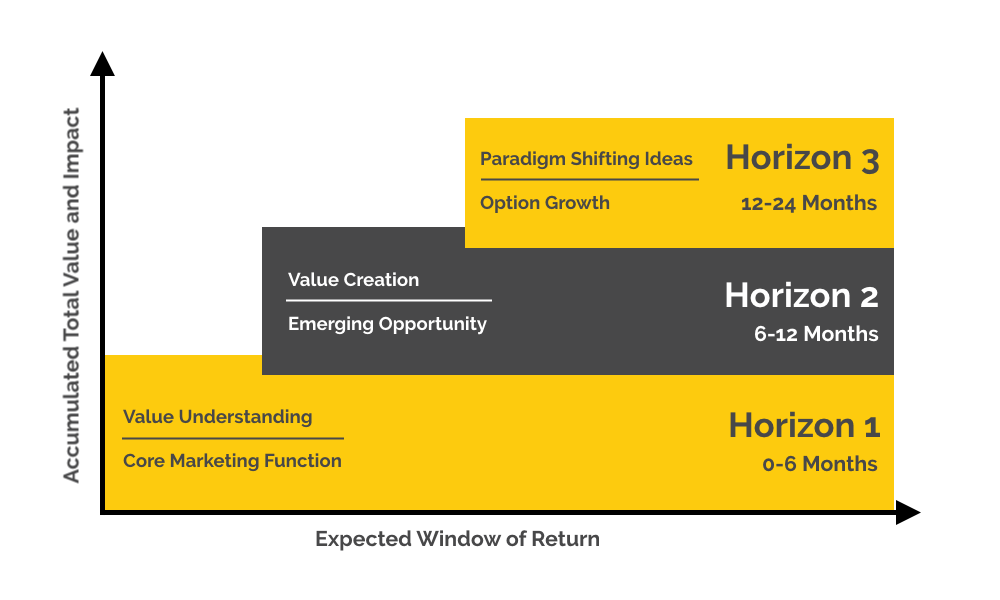 If you have questions on how to innovate while still meeting all your targets, we can help. Couch & Associates is a marketing agency for large revenue businesses. We help companies become more data driven in their sales and marketing decisions.
You can reach us at hello@couch-associates.com