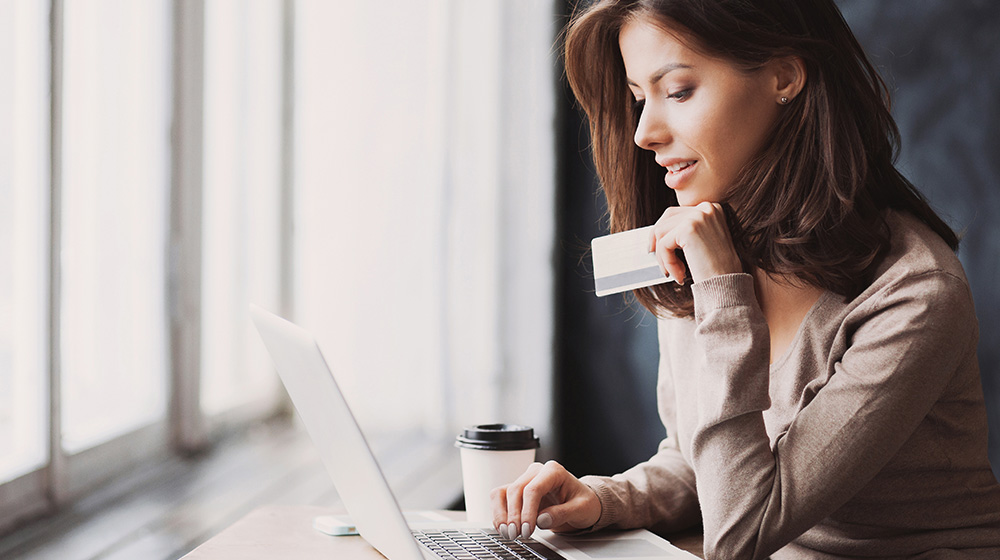 How do you build an enduring brand with loyal followers?  As marketers, how do we focus on mastering loyalty marketing initiatives, and stay relevant and consistent with an amplified global competitive landscape?
One of the biggest challenges facing marketers is gaining and retaining customers.  According to Mark Di Somma, what customers need at first is awareness, authenticity and excitement over the brand in order for a brand to gain top-of-mind.  But once customers are passionate about a brand, they need different things.  They don't need to be sold to, according to Di Somma, nor do they need to be reminded that they're making the right choice every time they buy.  They need to feel rewarded in order to make the decision to lock-in and stay loyal to a brand. Often at times, marketers offer no real sense of reward and ignore their loyal customers.  So how do you sustain the appeal for those who believe in your brand – establish brand loyalty.
Brand loyalty is built on the foundation of every interaction your customer has with your service.  The key to brand loyalty is to always meet or exceed expectations with every customer encounter.  When customers become loyal, they not only buy your product/service, they become emotionally attached to your brand.  They may recommend your brand to their friends and family, develop an emotional connection, and act as a brand evangelist.  These recommendations known as "word-of-mouth" marketing, continue to be most effective, as they can articulate the value proposition of your brand, and address an emotional connection that resonates well with others.
At Couch & Associates we build a loyal customer base which we hope results in brand advocacy, by continuing to engage and deliver consistent brand experiences to our customers. To deliver compelling value across the customer lifecycle, we developed FIREFLY, a loyalty marketing initiative that defines a clear strategy for how to engage with customers along different stages of the buying cycle.
To help ensure your customers will remember your brand, we've outlined six (6) steps to build brand loyalty:
1)    Establish brand storytelling – Create stories that communicate the personality, values and experiences of your brand.  Genone Murrary, Course Director in Internet Marketing at Sail University, argues that companies should base these stories by analyzing and understanding the personality, values and experiences of your customers.  Create a brand story that connects with your product/service and target demographics.  Don't equate your brand story with a list of products, services or prices.  Build your brand story by determining what sets your company apart from your competitors and what establishes a unique identity for you (unique selling proposition – USP). Create brand storytelling and experiences both in-person and online.
2)    Connect with your customers – Be present at touch points which matter most to your customers and provide an emotional connection.  As brands are battling for higher affinity, connect and engage with your customers on a regular basis.  Increase awareness amongst your customers.  Provide your customers with value and motivation and create a community that builds buzz around your brand.
3)    Anticipate their needs – Don't start selling to your customers, listen to their needs and focus on what your customers want. Your customers are looking for the next experience, so offer them additional value or incentives (i.e. loyalty cards or programs), as these customers are typically more profitable and will most likely reciprocate by staying loyal to your brand.
4)    Deliver on promise – Make it a habit to deliver happiness every step of the way.  Show your customers that you truly care by surpassing their expectations.  Offer something new or exciting and stay true to your brand mission and promise.
5)    Be consistent – Consistently delivering the same message and performance through all lines of business is reassuring and helps keep your brand top-of-mind.  Being consistent helps re-affirm your customers' trust and credibility in your brand, and helps provide clarity of distinction from competitors.
6)    Deliver personalized experiences – Digital marketing enables us to connect with customers in different ways.  Drive a strategy of conversational marketing that orchestrates one-to-one seamless messaging across all channels.  Profile, segment and analyze your customer base and past buying patterns and create personalized, two-way interactions with your customers that are relevant and customized. Don't group your customers as stats. Keep your focus on building customer relationships.
To establish brand loyalty you must live by your company's core principles and go above and beyond customer expectations.  Go the extra mile to set your brand apart from anyone else.
Sources:
Lisa Arthur – Contributor – Forbes
http://www.forbes.com/sites/lisaarthur/2011/07/26/how-to-build-brand-loyalty-in-a-digital-marketplace/
Maintaining brand loyalty: 4 ways brands get it wrong – Mark Di Somma
http://markdisomma.wordpress.com/2012/07/14/maintaining-brand-loyalty-4-ways-brands-get-it-wrong/
Brand loyalty – Tom Fishburne – Marketoonist
http://tomfishburne.com/2013/02/brand-loyalty-2.html
10 Brand Marketing Trends that Should Dominate 2013 – Susan Gunelius – Contributor – Forbes
http://www.forbes.com/sites/work-in-progress/2012/12/18/10-brand-marketing-trends-that-should-dominate-2013/
Beyond Your Messaging – What's Your Story – Genon Murrary
http://marketingzeus.com/column/beyond-your-messaging-whats-your-story
Brand Loyalty – The New Marketing Mantra – Sam Rhodes
http://ezinearticles.com/?Brand-Loyalty—The-New-Marketing-Mantra&id=3239071
If you are a large revenue business and need help with your Google strategy contact us at hello@couch-associates.com.
---
DOWNLOAD OUR LATEST GUIDE ON ACCOUNT-BASED MARKETING FOR ENTERPRISE.
Learn how large revenue companies are utilizing (or not) Account Based Marketing towards their marketing initiatives.